Description
Best Price Guarantee – If you find it cheaper anywhere else, we will refund you twice the difference!
Touch it, squeeze it, and have fun with it! This adorable cat lamp is made of eco-friendly silicone that changes color when you tap or squeeze it. It comes with 7 different colors and many lighting options.  It is perfect for gifts, kids and quarantine! Our customers love it!
FEATURES
Made from Bouncy BPA-free Silicon that is Highly Durable
Instant Refund If You Don't Like it
Changes up to 7 different Colors
Portable Cat Lamp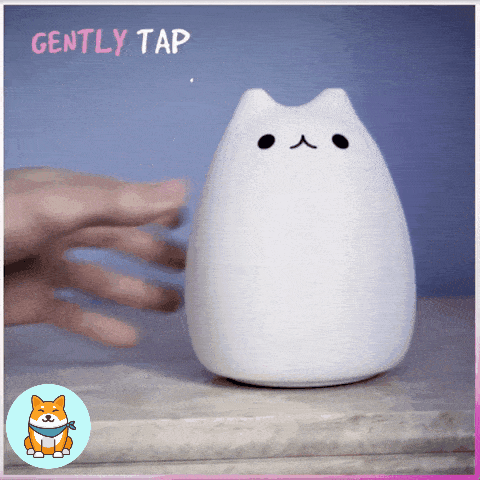 FREE TRACKED SHIPPING
Our orders are professionally packaged and shipped within 1-3 working days. You will receive a tracking number as soon as the package has shipped. If you have any questions, please contact us at support@nasmas.com
OUR GUARANTEE
Our products run through multiple inspections and are designed with quality in mind. If you don't love it, we'll replace it or refund it!
For help, email support@nasmas.com